Gumiimpex-GRP PLC Varaždin has developed its main business with rubber products and distributes to the home market tyres for personal vehicles, cargo trucks, buses and big machinery from the leading tyre manufacturers worldwide Michelin, Goodyear, Sava, Bridgestone, Kormoran…
We make more than seven thousand different rubber products, carry out services of rubberising big barrels and cylinders and are systematically developing our skills by following new technological achievements.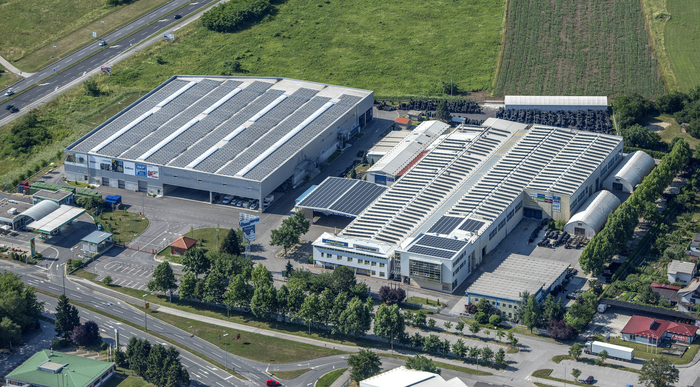 Listening to the demands and needs of the market, next to its primary trade of rubber based products Gumiimpex-GRP has expanded the offer range dealing with technical maintenance of industrial plants and is cooperating with renowned European companies.
Some of these companies are:
INA (oils and lubricants),
SFK (bearings, belts),
FREUDENBERG (radial axle seals),
LOCTITE – HENKEL (agents for securing, sealings, adhesives, …),
HABASIT and SAMPLA (PVC and modular transport belts),
OPTIBELT and SAVA GOODYEAR (v-belts, variable speed belts and timing belts).
Since the establishment of the company in 1970, we at GUMIIMPEX-GRP firmly believe that focus on customers has enabled our long-term growth and development in every sense.
We have been awarded a number of prestigious awards in our home country and we possess some certificates that provide additional quality to our business.
Appearance of new technologies and high demands of the market stimulate us to invest even more in technology, knowledge and professional growth of our employees in an environment that encourages team work because workers represent a creative potential that cannot be replaced.
Over 50 years of experience and tradition
Professional and long term partnership with customers and suppliers
High quality rubber products and services
Production +7000 rubber technical products annually