Goodyear's new Eagle F1 Asymmetric 5 summer tire, which utilizes innovative technologies to provide first-class durability in all weather situations. The new Goodyear generation of tires from the growing Ultra High Performance (UHP) segment provides significantly better wet braking and dry handling while still driving noisy.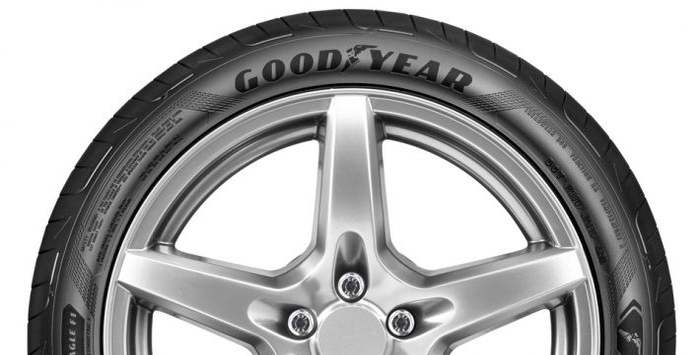 Goodyear Eagle F1 Asymmetric 5
Combined with the increased contact surface when braking, the Eagle F1 Asymmetric 5 has a 4x shorter stopping distance on wet ground than its predecessor, the Eagle F1 Asymmetric 3.
Perfect handling on dry surfaces Goodyear experts have achieved by concentrating on bending the tread pattern while transmitting lateral forces. The results are exceptional vehicle precision when cornering, higher grip levels and efficient and smooth acceleration. Steering response is also enhanced, which gives the driver better control and enjoyment of the ride.
From February to May 2019, 51 stock keeping units will be introduced for Eagle F1 Asymmetric 5, and another 10 between June and December 2019.
Goodyear will offer the Eagle F1 Asymmetric 5 in sizes from 17 to 22 inches in diameter, 205 to 315 mm wide and 50 to 25 side profiles.
The new Eagle F1 Asymmetric 5 is designed for a wide range of vehicles, from Volkswagen Golf to luxury cars such as the Mercedes C Class and BMW 3 Series and the standard Porsche 911 variants.
Goodyear is one of the world's largest tire manufacturers. It employs approximately 64,000 people and manufactures its products in 48 facilities in 22 countries worldwide, with two innovation centers in Akron, Ohio and Colmar-Berg, Luxembourg. For more information on Goodyear and their products, visit HERE.
Check out the Goodyear tire offerings on our webshop HERE.
VULCANIZER SERVICE VARAŽDIN
Address: Pavleka Miškine 64 c, VARAZDIN
Phone: 042 / 404-533, 042 / 404-515
E-mail: shop@gumiimpex.hr
VULCANIZER SERVICE ZAGREB
Address: Slavonska avenija 26/5, ZAGREB
Phone: 01/2452 944
E-mail: shopzg@gumiimpex.hr