Hankook has launched its new Ventus S1 Evo 3. The UHPgum, which is informally described as a "sports summer tire", will be available in sizes 17 to 22 inches. Intended for Mercedes A Series vehicles, all the way to Lamborghini.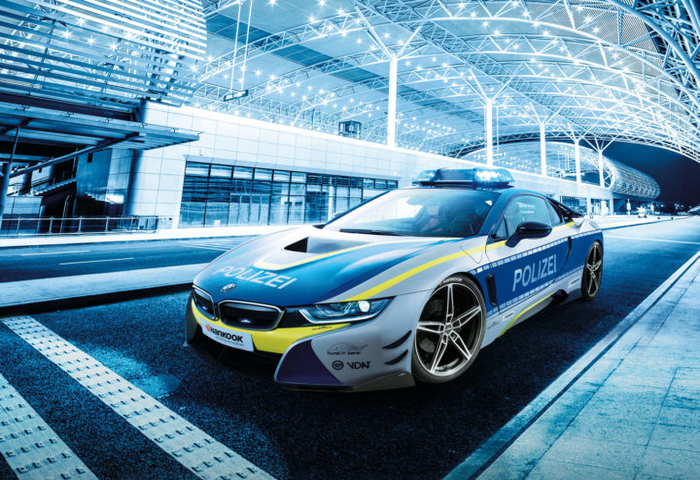 The BMW i8 Coupé police car is already safe to drive in the 2019 season on new Hankook Ventus S1 EVO 3 sports tires
Hankook Tire is launching the third generation of its premium ultra high performance (UHP) tires. The Ventus S1 here is 3, which will debut in Europe in early 2019.
Developed at Hankook's European Development Center in Hanover, Germany. That's why the new tire will be primarily manufactured at the company's 11-year-old factory in Rácalmas, Hungary.
The new Hankook Ventus S1 EVO 3 tire has offered improvements over the Ventus S1 evo 2. Wet grip, handling / rolling and rolling resistance are differences, while maintaining the predecessor wear properties. The profile width will be in the range of 205 mm to 315 mm.
The driving characteristics of the Ventus S1 evo 3 are "optimized" for wet and dry roads with "high performance natural resins".
See Hankook Ventus S1 EVO3 tire testing HERE.
For more information contact our experts at Varaždin vulcanizer service or Zagreb vulcanizer service.