NEW - Michelin Alpin 6 - Safe When New, Safe When Used!
Why is Alpin 6 an excellent choice?
No. 1 when it comes to braking on snow when they wear out.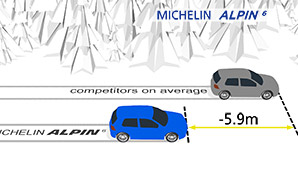 No. 1 in terms of acceleration and traction on the snow while they are worn.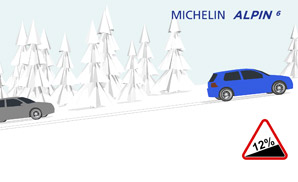 Excellent service life.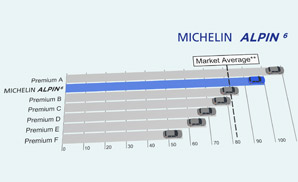 Thanks to the most advanced MICHELIN EVERGRIP TECHNOLOGIES, optimal snow safety and control are guaranteed even when tires are worn.
Variable Tread Profile: The grooves get deeper and wider as the tire is worn.
Tread compound in multiple layers:
our latest high performance blend for winter
mixture of rubber that improves traction and road holding while tires are worn
Look for Michelin winter tire for your vehicle at Gumiimpex-GRP vulcanizer services.