Dear Customers, Business Partners and Associates!
We have opened the doors of our new vulcanizer service for the freight program in Zagreb, at Koledovčina 6, Žitnjak. We have equipped the new mega vulcanizer truck service with the most qualified equipment of the famous brand "Hunter". Automatic laundry facilities for both lorries and passenger vehicles are also on site.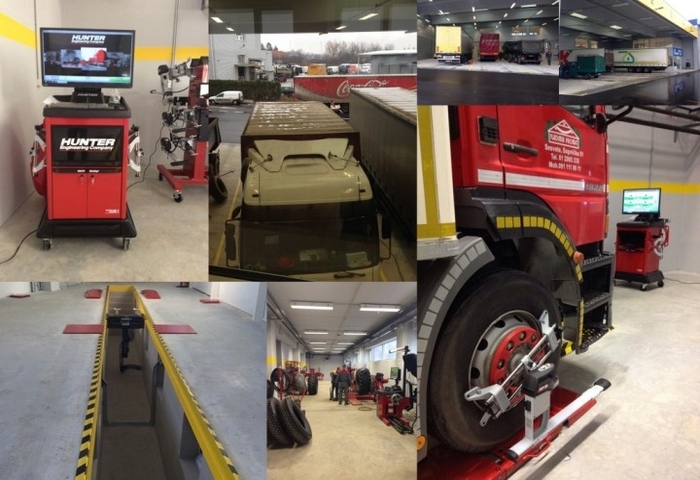 You can do the following in our freight program vulcanizer service:
Tire service + vehicle optics

also mounting + balance of truck tires
the installation of a forklift tire
Installation of tires on working machines
repair of truck tires (patching + vulcanization)
slicing
optics on trucks + vans

Truck and passenger car wash services

Separate car wash for freight and passenger program
internal and external vehicle washing
floor washing of the vehicle
dry cleaning of vehicles

Supply of AdBlue eco-friendly vehicles for diesel engines using SCR technology
A "Tire hotel" for the travel program
Full-time service, allows the purchase of tires for passenger cars and trucks and the provision of fast and high-quality tire repair services and washing of trucks and passenger vehicles.
WORKING HOURS FOR VULCANIZER SERVICE AND CAR WASHING
Monday - Friday: 7:00 am - 7:00 pm
Saturday: 7:00 am - 1:00 pm
phone: 01/2452 941
e-mail: shopzg2@gumiimpex.hr
WORKING HOURS OF ZAGREB COMMERCIAL OFFICE:
Monday - Thursday: 8:00 am - 4:30 pm
Friday: 8:00 am - 3:30 pm
phone: 01/2455 520
fax: +385 1 2409 565
e-mail: shopzg2@gumiimpex.hr
With this vulcanizer service we want to provide the highest quality services for the field program and to provide additional value to our business partners, customers and employees.
Your Gumiimpex-GRP d.o.o.!