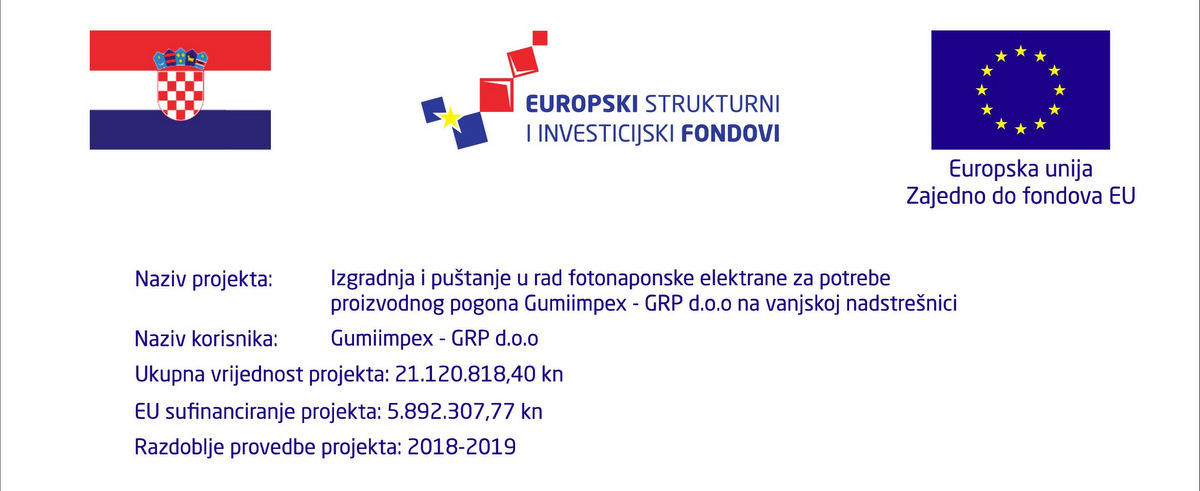 Short description of the project: This project will solve the problem of underutilization of the potential of using renewable energy sources in the production facility
of Gumiimpex-GRP d.o.o.
Objectives and expected results: The main objective of the project is to increase the level of use of renewable energy sources by building a photovoltaic power plant on the outer canopy.
The implementation of the project will contribute to:
reduction of consumption (savings) of delivered energy by 35.55%;
increasing the share of energy from renewable sources in the production process;
reducing CO2 emissions by more than 430 t / year.
Implementation period: 2018 to 2019.
Contact person: tomislav.oskorus@gumiimpex.hr
LINKS: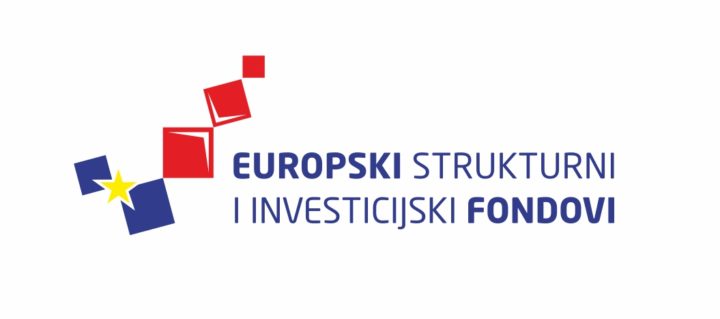 Over 50 years of experience and tradition
Professional and long term partnership with customers and suppliers
High quality rubber products and services
Production +7000 rubber technical products annually