In addition to providing effective protection against injuries, which are primarily intended for lining children's playgrounds, protective pads have their application in other areas as well.
Sport and recreation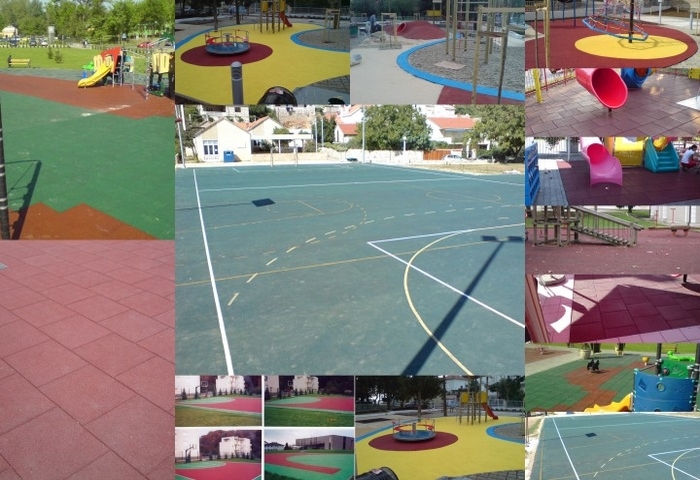 Rubber tiles are used for covering playgrounds as well as multifunctional sports fields etc.…
The elasticity of the substrate itself is much more comfortable for the joints and muscles of the wearer
The tiles anti-slippery and provide significantly greater security for players by absorbing impact when falling
reduce noise levels by up to 32 dB (especially important for ball games) and thus contribute to the reduction of environmental noise, which is especially important in settlements where sports and leisure facilities are adjacent to residential areas
With their water permeability, they allow the use of terrain regardless of weather conditions
The surface is easy to paint and thus suitable for the marking of all types of markings. It provides factory-fitted "pins" (fasteners) for quick and easy connection and laying in solid or masonry frames, without the need for gluing and without the risk of "popping" »Plate from its tray
offer a high degree of safety and longevity of landscaped areas with low maintenance costs with their composition and wear resistance
suitable for all types of sports (eg handball, streetball, streethockey, basketball, soccer, tennis, etc.)
laid exclusively on concrete or asphalt
Health care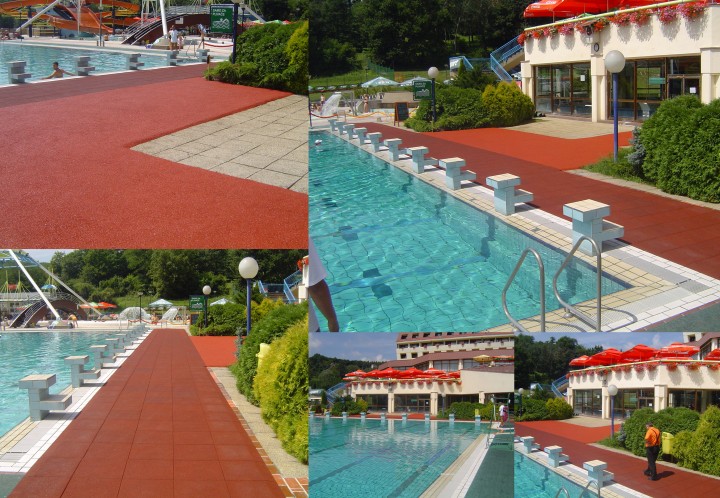 Due to the exceptional water permeability of the panels, the coated courts are always dry, without the risk of slipping and are safe and usable regardless of weather conditions. Rehabilitation centers indoors and outdoors are significantly safer for users if the floor surfaces are covered with rubber tiles, which is especially useful for walkways.
Industry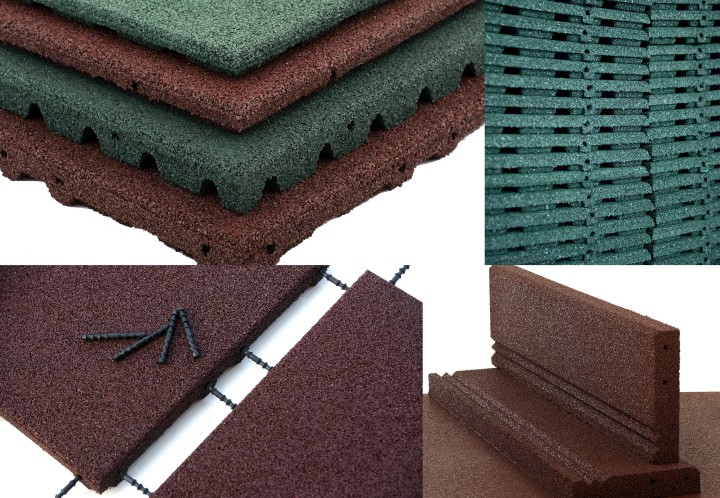 Rubber tiles are used as sound barriers, anti-vibration elements in the industry, various sealants, roofing panels, soles for shoes, solid industrial tires, port bumpers, floating docks, car window and door seals, for various conveyor belts, and various non-slip substrates, etc. According to the results of the research, it is estimated that the construction industry will become one of the largest consumers of rubber granules and rubber linings for the needs of sound barriers, structural fixtures, foundations and others.
Households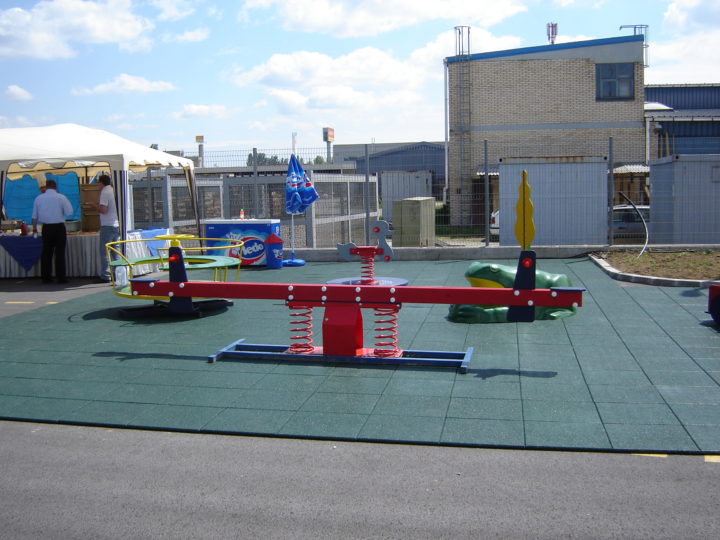 Slide and baby swing protection, in various garden and household products, soundproofing pads under washing machines. Rubber-lined floors are much more thermal and sound-friendly in garages and workshops.
Optimal weather resistance as well as wear resistance guarantee long service life of rubber linings as well as low maintenance costs.
Over 50 years of experience and tradition
Professional and long term partnership with customers and suppliers
High quality rubber products and services
Production +7000 rubber technical products annually