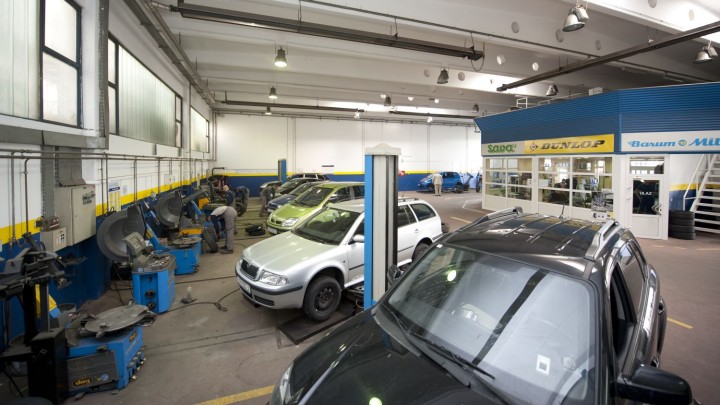 Your vehicle deserves the best so choose our "MICHELIN CERTIFIED CENTERE"!
Address: Pavleka Miškine 64 c, VARAZDIN
Phone: 042 / 404-533, 042 / 404-515
Email: shop@gumiimpex.hr
Workshop working hours:
Monday - Friday
7:00 am to 5:00 pm
Saturday
7:00 am to 1:00 pm
Tire workshop Varaždin
The tire workshop is equipped with the most modern equipment.
The new balancing equipment enables fast machining of all types of rims, from aluminum to steel, in all dimensions of a wide range of vehicles.
Of particular interest is laser optics with cameras and computer data processing. The accuracy of the optics has been considerably increased by the use of such equipment, and the processing on the vehicle itself (personal, freight, bus ...) has been accelerated.
We also offer a tire filling service with a mixture of nitrogen and noble gases, which extends the life of the tires, dampens driving noise, maintains a constant tire pressure and gives more safety under heavy loads. The gas mixture is harmless, easy to use and completely environmentally friendly.
Tire services are also used to repair minor tire damage, the so-called "Patching", which uses materials from verified suppliers such as "TIP TOP".
If you have trouble storing tires due to lack of space. Your solution is a our tire hotel. At Gumiimpex-GRP Varaždin and Zagreb tire services you can leave your tires in storage.
Over 50 years of experience and tradition
Professional and long term partnership with customers and suppliers
High quality rubber products and services
Production +7000 rubber technical products annually