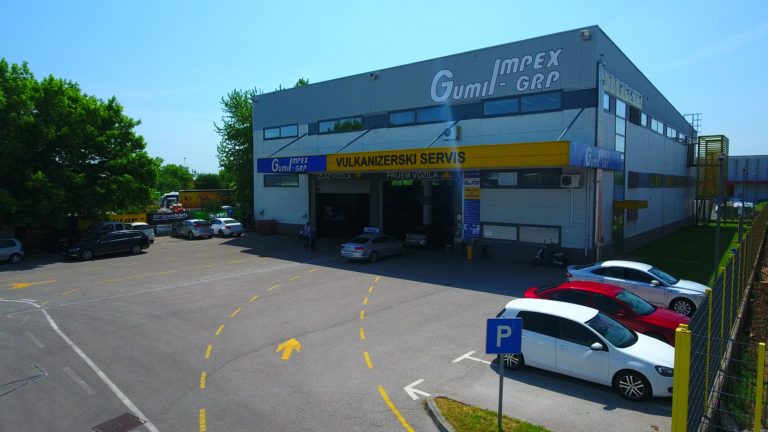 Your vehicle deserves the best so choose our "MICHELIN CERTIFIED CENTERE"!
Address: Slavonska avenija 26/5, ZAGREB
Phone: 01/2452 944
Email: shopzg@gumiimpex.hr
Workshop working hours:
Monday - Friday
7:00 am - 5:00 pm
Saturday
8:00 am - 1:00 pm
Free vehicle optics check
Each passenger vehicle at the Gumiimpex-GRP tire workshop in Zagreb, Slavonska avenija 26/5 also receives a bonus service - a free check on the correctness of the vehicle's optics. Within minutes, highly sophisticated equipment captures the vehicle and determines the condition of its optics. The driver receives a written report with a sketch of the vehicle's optics indicating whether the wheel geometry should be adjusted or the vehicle is fine for that matter. If geometry adjustment is required, drivers can arrange an appointment for a vehicle optics adjustment service.
If you have trouble storing tires due to lack of space. Your solution is our tire hotel. In Gumiimpex-GRP tire workshop d.o.o Varaždin and Zagreb you can leave your tires in storage.
Tire workshop for freight program in Zagreb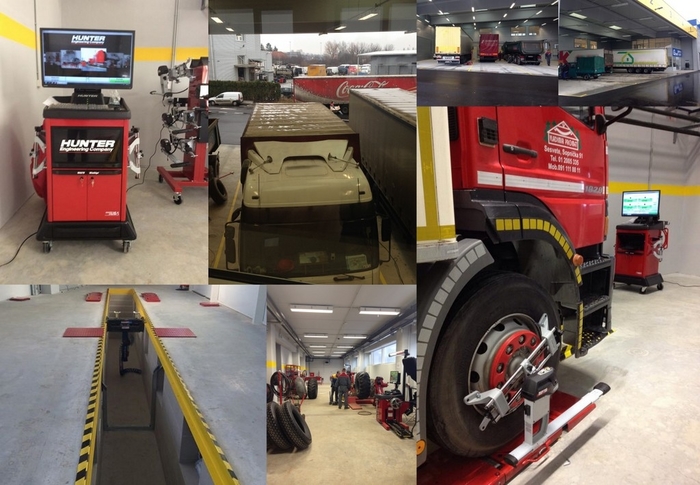 Adress: Koledovčina 6, Zagreb - Žitnjak
The Mega Tire Truck Workshop is equipped with the highest quality equipment of the famous "Hunter" brand. Automatic car and truck wash services are also avaible on site. The following services are avaible in our freight program :
Tire service + vehicle optics - de and mounting + balance of tire tires - de and mounting of truck forklift - de and mounting of tires on working machines - repair of truck tires (patching + vulcanization) - slicing - optics on trucks + vans
Truck and Passenger Car Wash Services - Separate Car Wash for trucks and Passenger Program - Internal and Exterior Car Wash - Vehicle Floor Washing - Vehicle Dry Cleaning
Ad Blue
"Tire Hotel" for truck tires
Our non-stop working hours, allow the purchase of tires for passenger cars and trucks and the implemetation of fast and high-quality tire repair services as well as truck and car washing.

THE WORKING HOURS OF OUR TIRE WORKSHOP AND CAR WASH
Mon - Fri: 07:00 am - 5:00 pm
Saturday: 08:00 am -1:00 pm
phone: 01/2452 944
e-mail: shopzg2@gumiimpex.hr
With our tire workshop we want to provide the highest quality services for truck tires and to provide additional value to our business partners, customers and employees.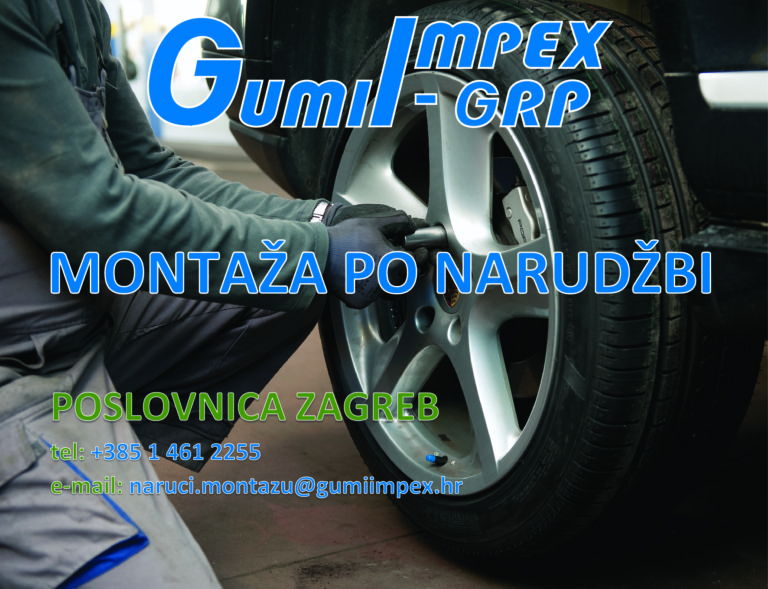 Over 50 years of experience and tradition
Professional and long term partnership with customers and suppliers
High quality rubber products and services
Production +7000 rubber technical products annually