The international ISO 9001 standard encourages the adoption of a process approach in the implementation and improvement of the quality management system and enhances customer satisfaction by meeting its requirements. It is compliant with ISO 14001 and introduced in Gumiimpex-GRP as an integrated quality and environmental management system.
Our planet is currently in complete dominance of man, who by his actions changes the appearance and structure of the environment on a daily basis. The vast majority of economic activities result in continuous pollution of soil, air and water, motivating more and more organizations to start systematically managing the environment and helping to reduce emissions that have a negative impact on planet Earth.
In addition, there are increasing demands from legislators and various other stakeholders regarding environmental protection that organizations need to adapt to.
Experience demonstrates that there is a direct link between business performance and responsible environmental management, responsible in attitude, strategy and action.
ISO 9001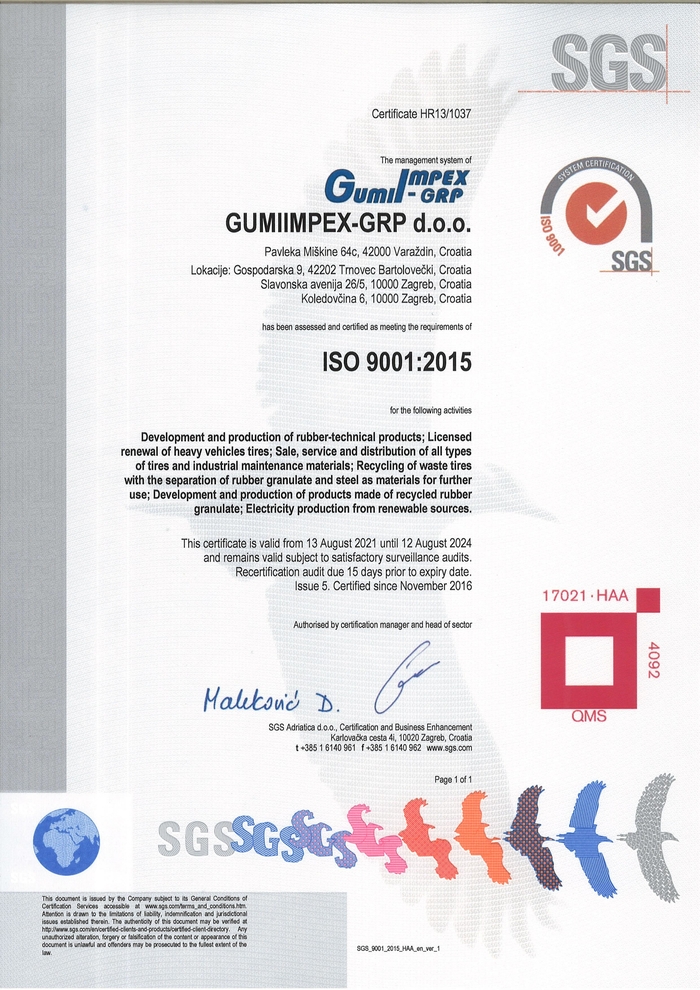 ISO 14001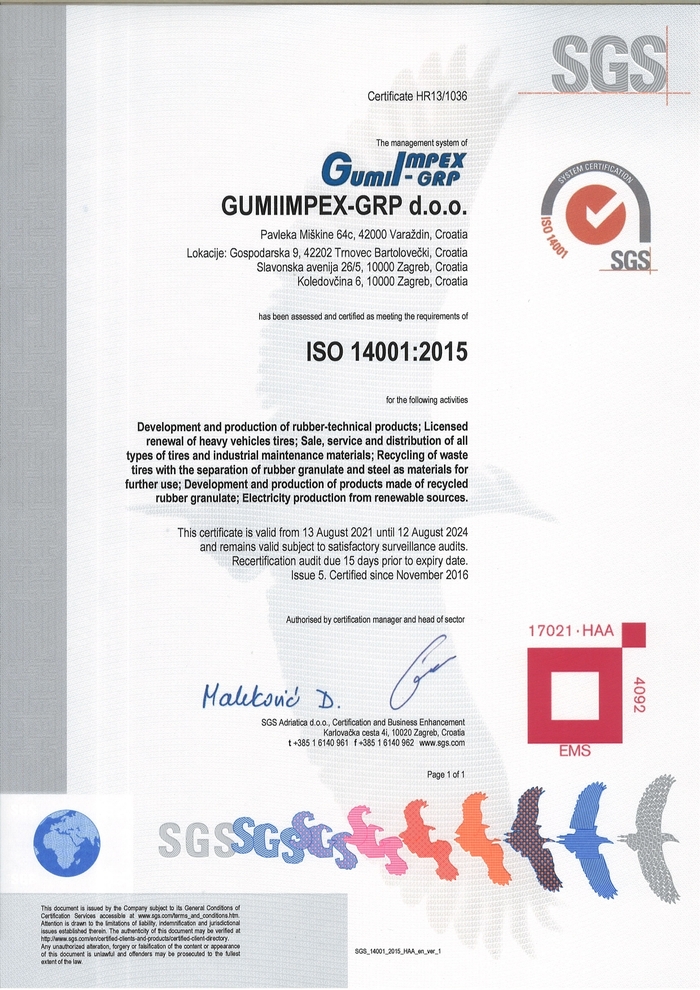 IATF 16949 - certificate is valid for the production process of rubber moulded technical products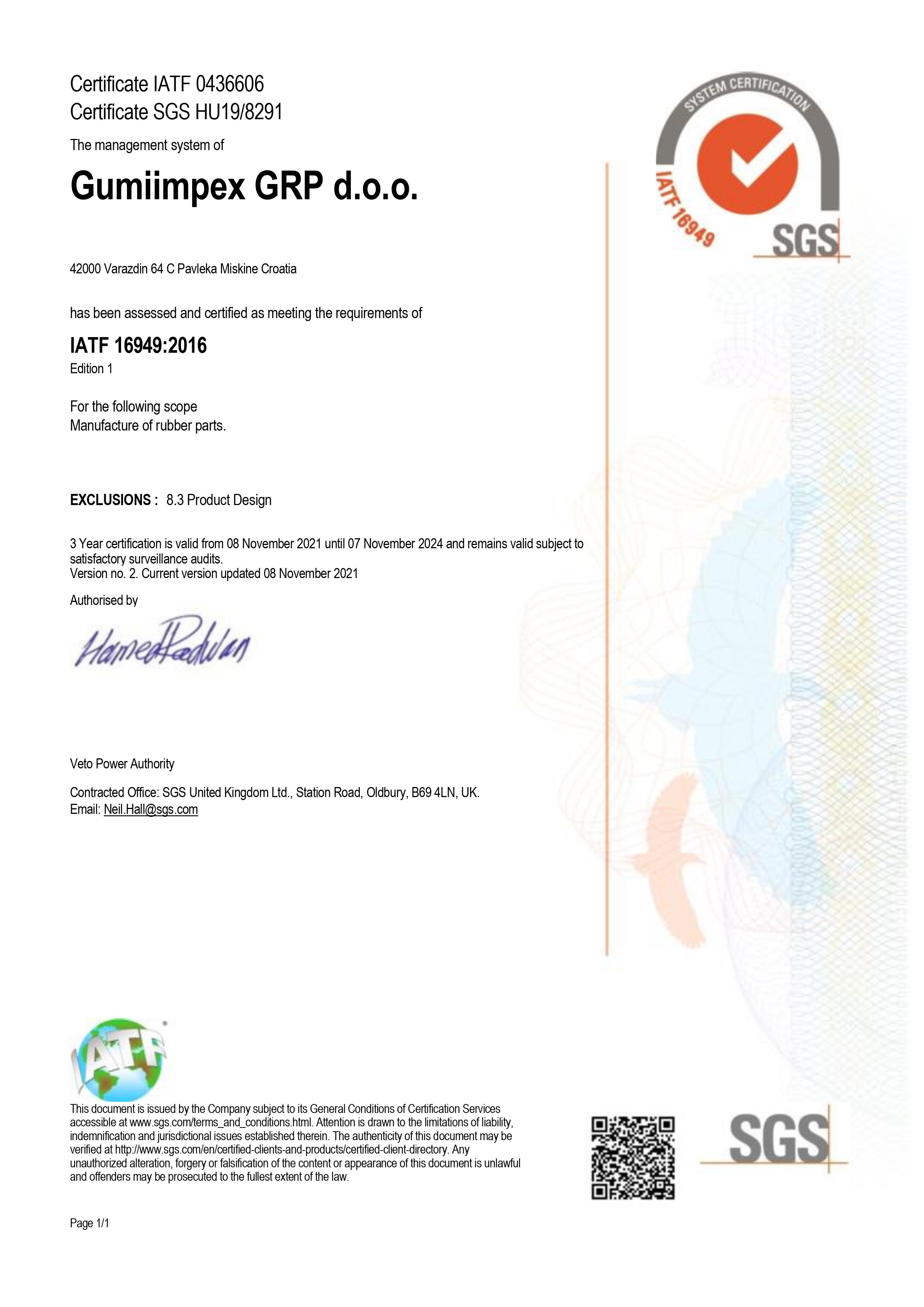 ISO 50001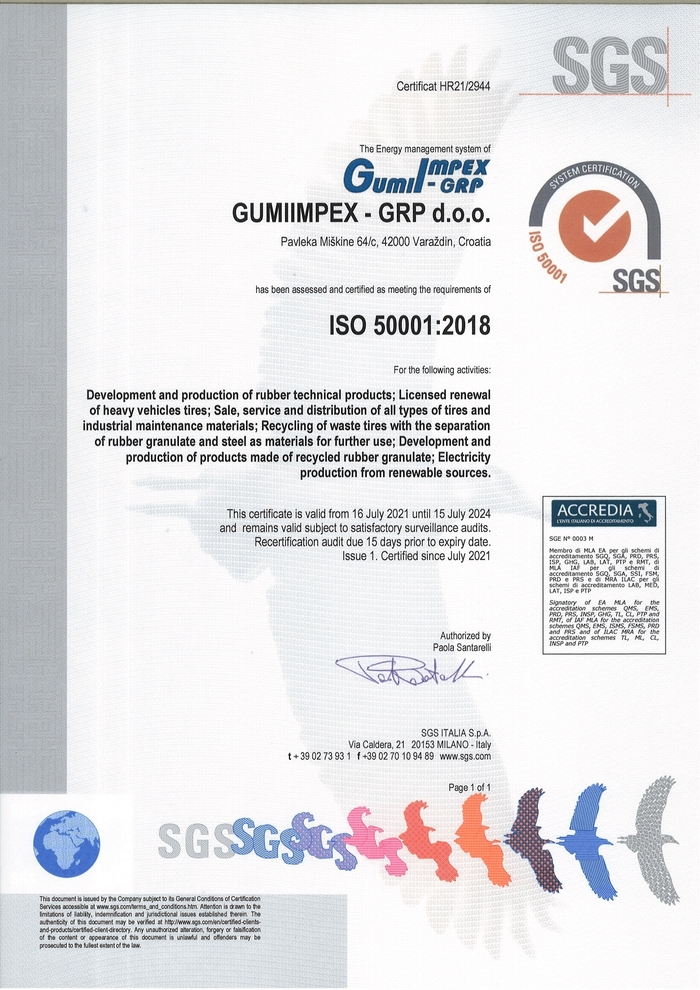 Over 50 years of experience and tradition
Professional and long term partnership with customers and suppliers
High quality rubber products and services
Production +7000 rubber technical products annually